Gardeners adore perennials because they come back every year for about three to five consecutive years. But some require more water than others to thrive. This list of 14 drought-tolerant perennials are not only low-maintenance, but they can beat the heat during long summers and survive on low-water once they're established in the garden!
Not only can they survive periods of drought better than plants and flowers can, they're also rich in texture, color, height, and form.

Perennial plants and blooming flowers should be a part of your garden plans if you don't want to buy new plants and seeds every Spring. This list highlights beautiful perennials that are quite drought-tolerant once established.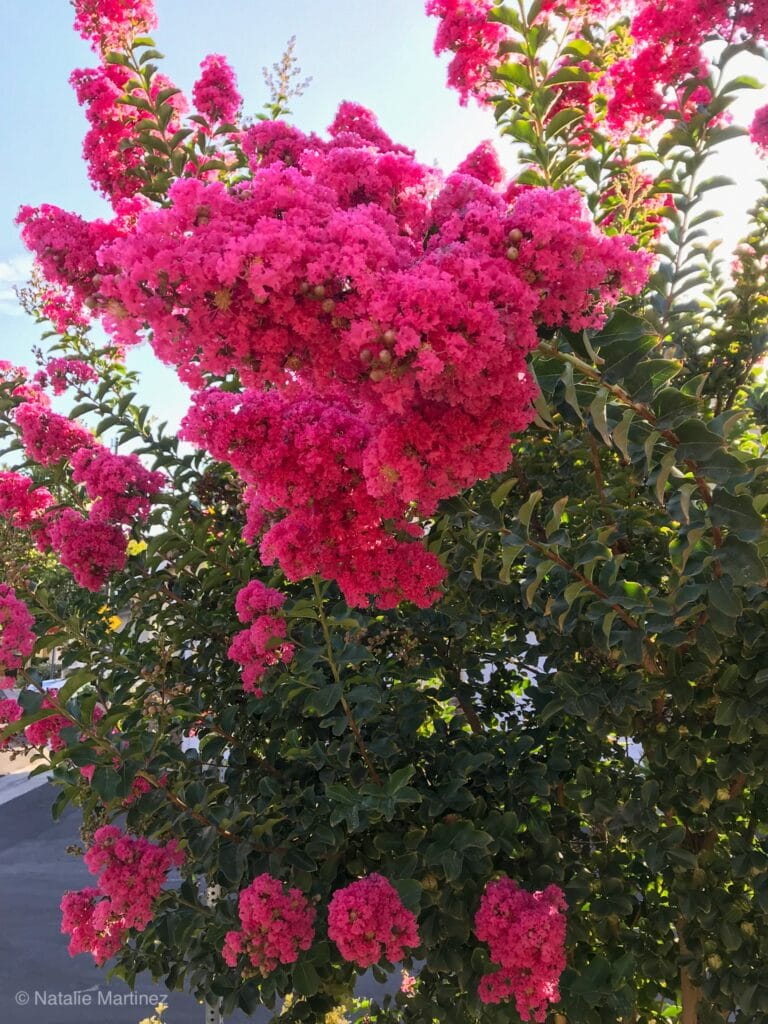 I live in Zone 9, where we often experience triple-digit heat in the Summer, so drought-tolerant perennials are a must for us!

This means I have to be smart about what I chose to plant in my outdoor garden. I can't plant things simply based on whether I think they're pretty; I'd end up with dead plants after a week!

Instead, I need to plant things that actually thrive with less water and plenty of full sun.

While you can certainly start perennials from seed, keep in mind that perennials take longer to get established than annuals. You can plant annual seeds and enjoy mature plants all in the same year, but that's not always the case with perennial seeds.
You need to be patient when you start perennials from seed. Your patience will pay off though, because many perennials only get prettier as they age.

So, if you're planning a garden design and want large plants now, your best bet is to buy potted perennials.

(Otherwise, go ahead and whip those seeds out! Few things are as fun as shopping for seeds and looking for ones that suit your yard. If you've never started your plants from seed, head to my How to Start Seeds Indoors post for a detailed guide).
Drought-Tolerant Perennials for a Scorching Summer and early Fall

1. Echinacea aka Purple Coneflower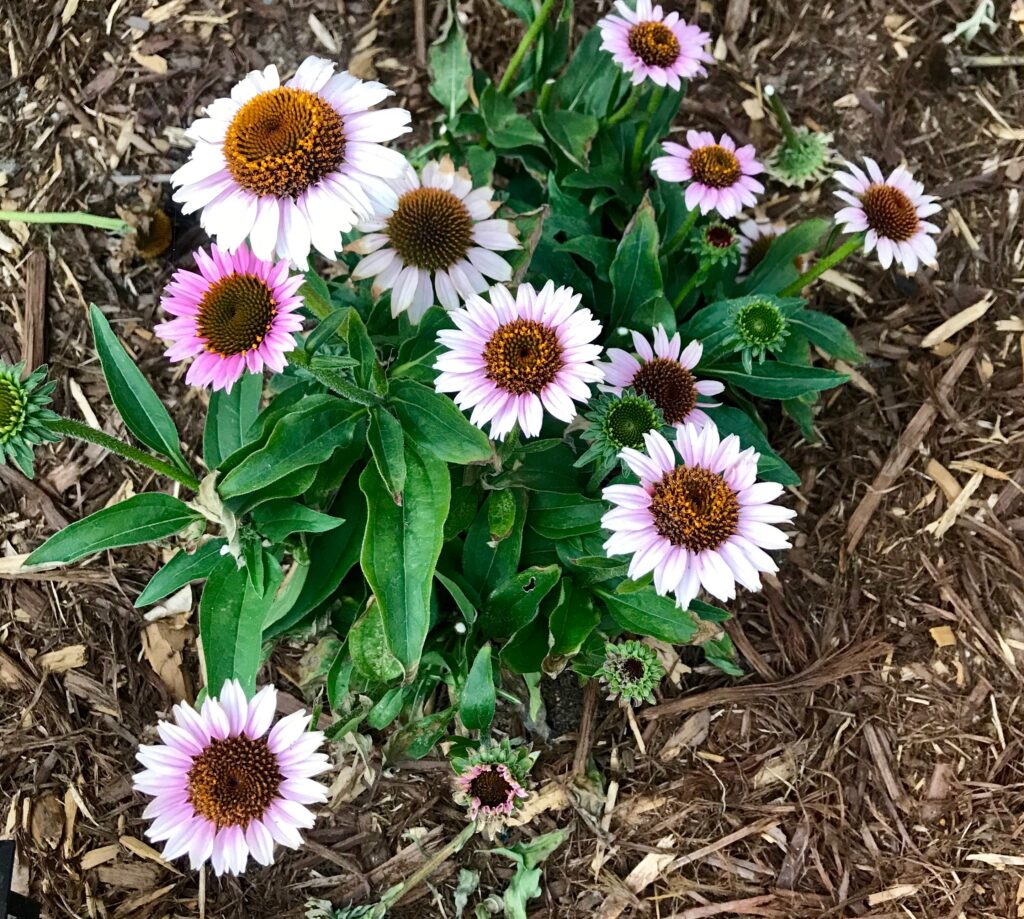 I'm putting Enchinace (Coneflower) as number one because it's my favorite drought-tolerant flower. I love the large golden center and the petals that turn downwards (aren't they beautiful!?!). It also has lush foliage AND it feeds beautiful golden finches, who love to feed off its seeds come Autumn.

Echinacea, commonly known as Purple Coneflower, is a dependable drought-tolerant perennial in my garden. It can take our brutally dry and hot summers.
Don't get this beauty's foliage and blooms wet, though! Skip the overhead watering and simply water the soil because Echinacea foliage is very susceptible to fungus if wet.
You can find Echinacea in different colors, too, like pink and white. I highlighted this perennial on my Instagram account, below!
2. Lavender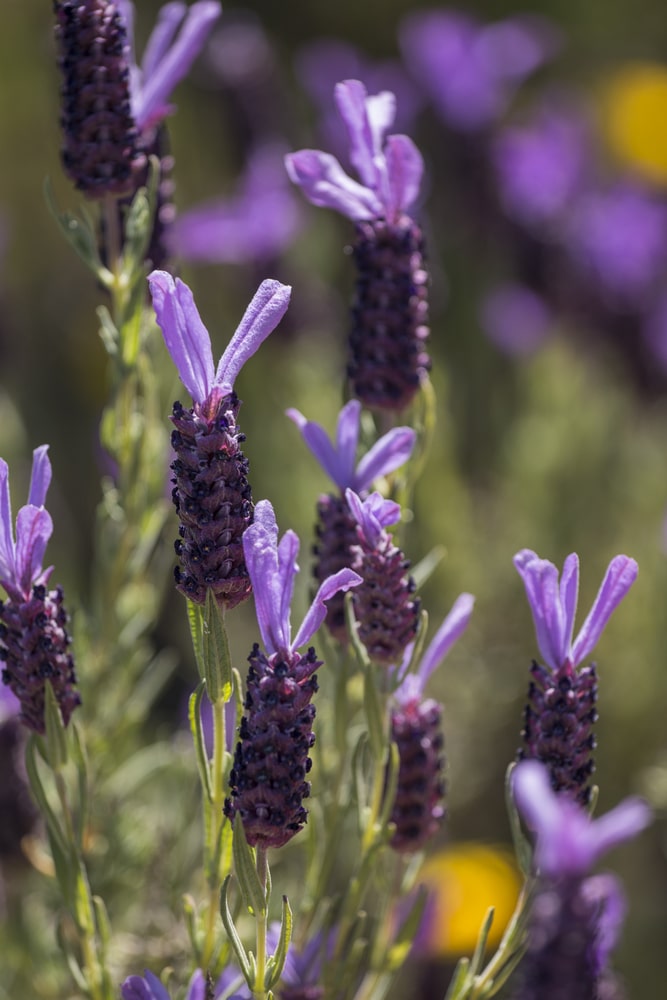 English Lavender is particularly drought-tolerant. Here where I live, French or Spanish Lavender does better when watered every few days.
Lavender is famous for thriving in poor soils and being very drought-resistant. It's also perfect for adding fragrant to the garden and creating beautiful DIY crafts like essential oils, scented pillows, and dried flower arrangements!
To learn more about caring for this drought-tolerant perennial, head to my How to Grow Lavender post.
3. Crepe Myrtle

Crepe Myrtles thrive in my hardiness zone. It's almost miraculous how well they do. They've got to be the least fussy plant in existence, honestly.
It's hard to believe their large blooms do so well under the intense heat of Summer, but they do! The blooms don't even get sunburned – it's incredible.

You can find crepe myrtles in shades of bright pink, lilac, and white. They can be grown as trees or shrubs. You can even find dwarf varieties, too, which are perfect for small spaces.

To learn how to care for them, you can find helpful tips in my post about How to Care for Crepe Myrtles.
4. Blanket Flower (Gaillardia)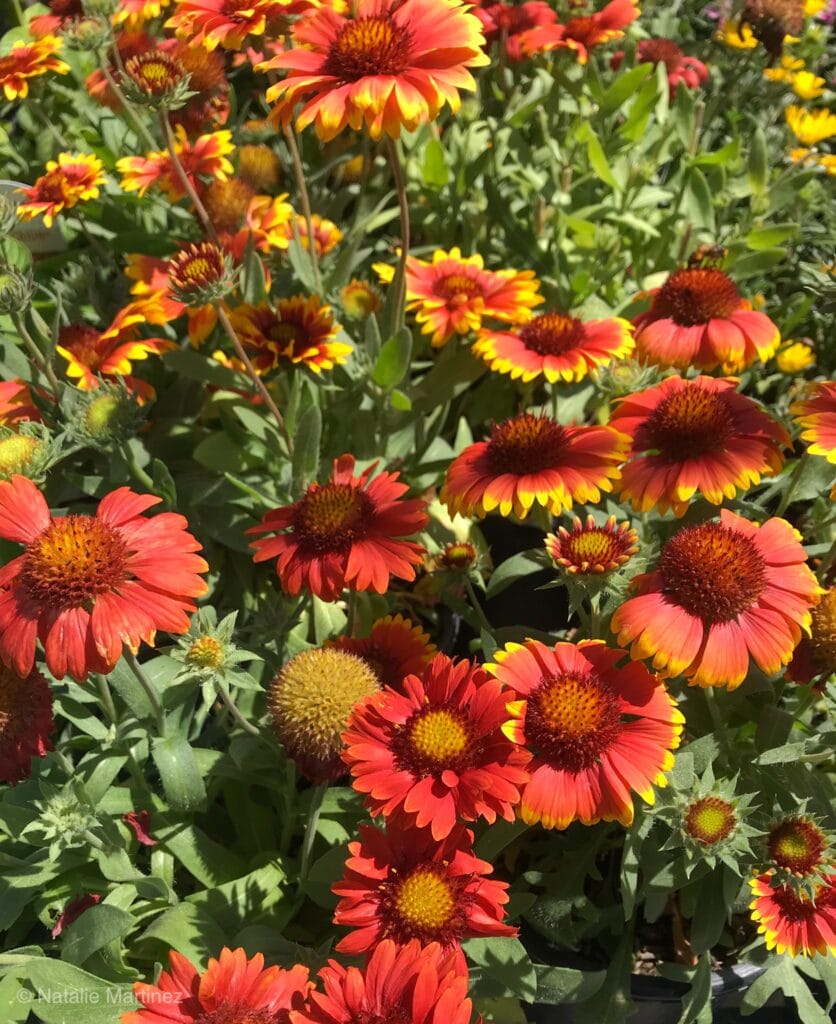 This Daisy-like flower is very similar to Echinacea in appearance but it has its own qualities. It tolerates heat and dry conditions very well once established and it lends pops of color to the garden.

Blanket flower looks beautiful next to other full sun perennials so it's perfect for adding it to your landscape design. The fact that they come back every year for several years makes them an even greater investment.
Enjoy its blooms all throughout Summer and even into early Fall because this perennial is also long-blooming!
5. Yarrow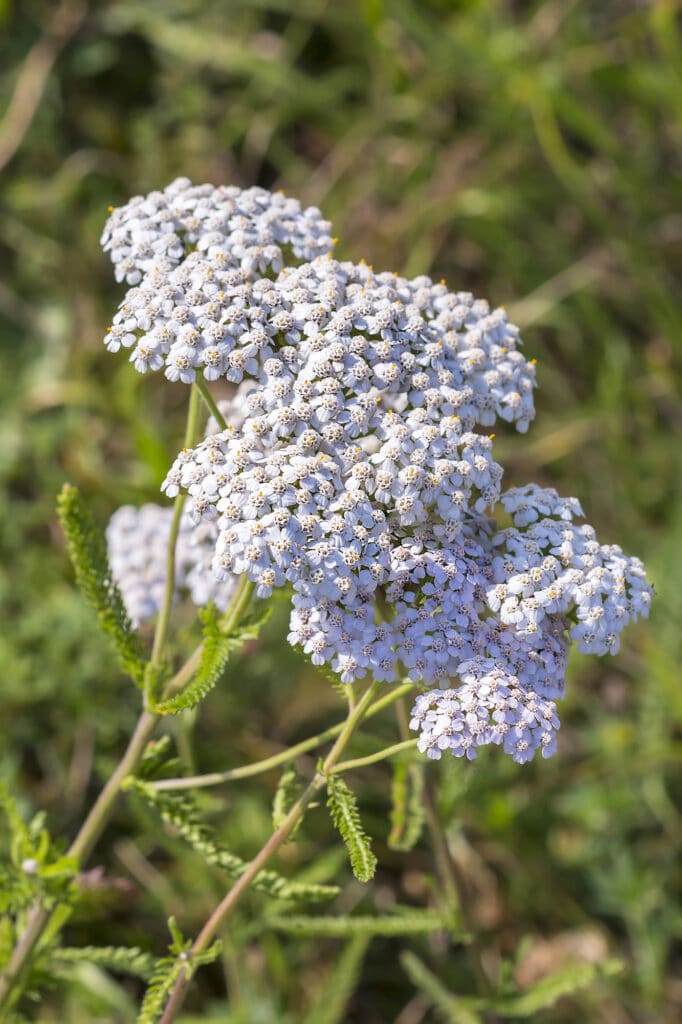 Yarrow is one of the easiest perennials to grow so it's perfect for gardening beginners or those who don't like to fuss too much over their garden.
It's so low-maintenance because it can thrive on neglect and much less water than other plants. It can also handle hot Summer days so it's great for those areas that regularly experience temperatures above 90 degrees Fahrenheit.
Luckily for those of us who love color in the garden, Yarrow (Achillea) comes in shades of pink, red, yellow, orange, and white!

6. Sedum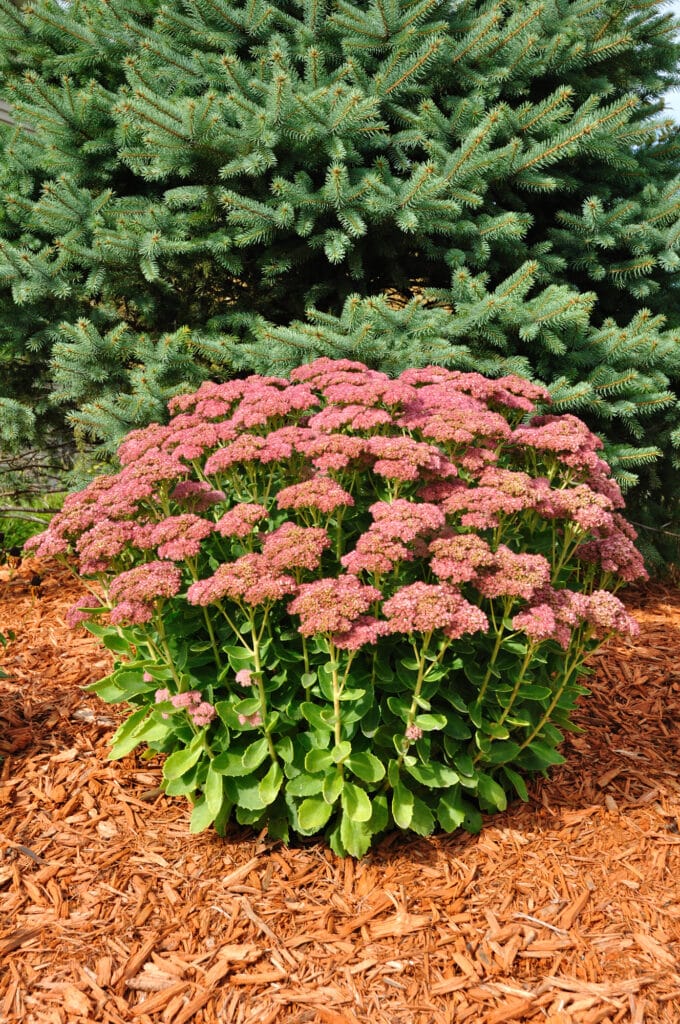 Sedum is famously drought-tolerant and low-maintenance, so if you're looking for something that can withstand the heat but also fare on its own, take a look at different Sedum varieties.

Clusters of blooms grow on tall, leafy stems that look beautiful when grown in clumps. Autumn Joy is a particularly beloved variety among gardeners.

7. Ornamental Grass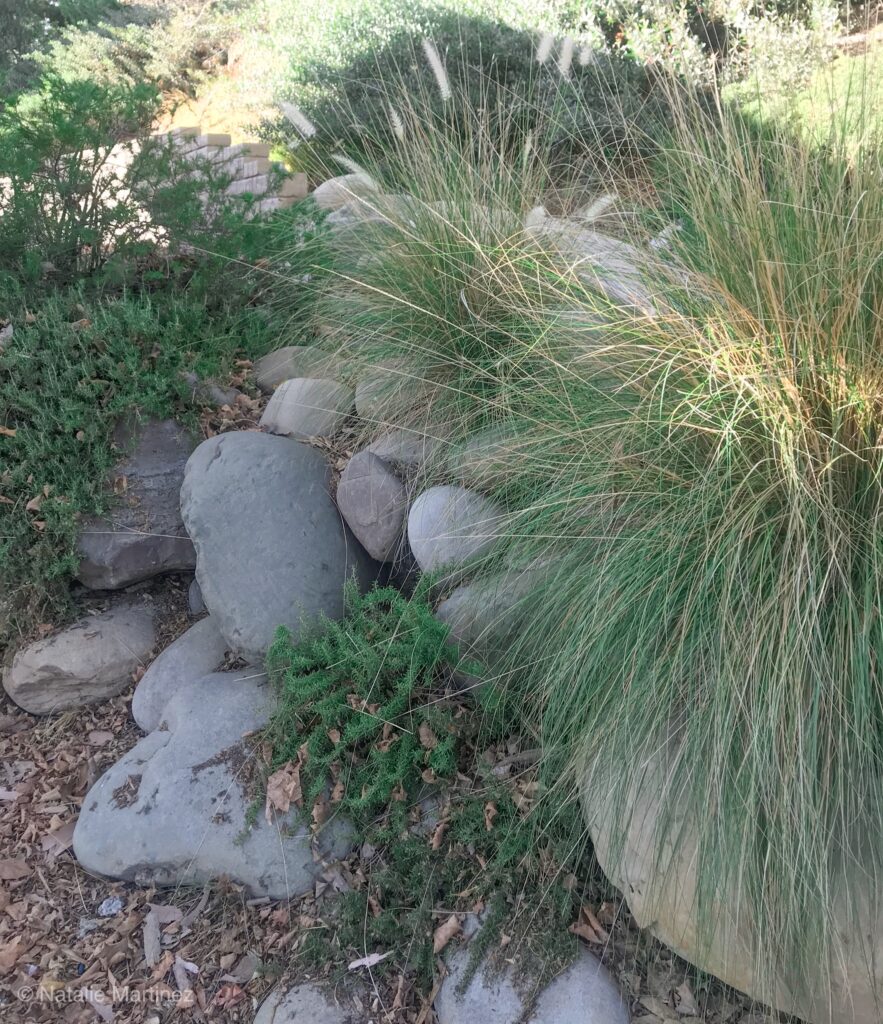 Ornamental grasses like Purple Fountain Grass and Mexican Feather Grass can not only handle drought conditions, they thrive in it. They can take those scorching temperatures and they won't need too much from you, either.

Growing ornamental grasses is also an excellent way to fill your garden landscape with beautiful plants while also being water-conscious.

8. Russian Sage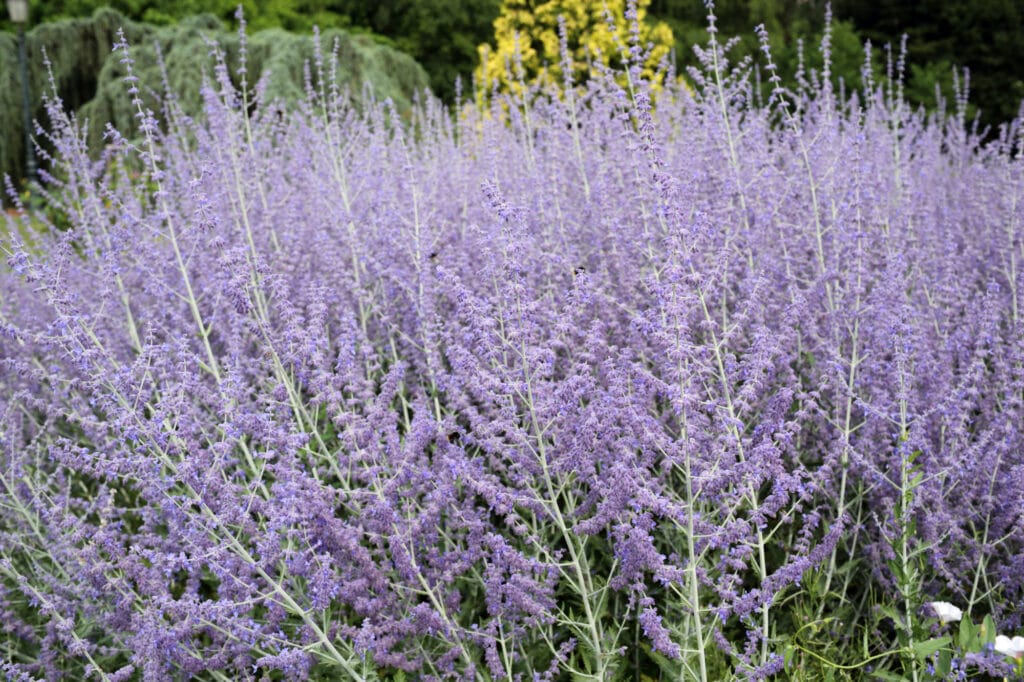 If you want a plant that is tough as nails but also produces color and interesting texture, then Russian Sage is for you. Its light-purple plumes grow on tall silvery foliage. Use it for texture and border gardens.

9. Coreopsis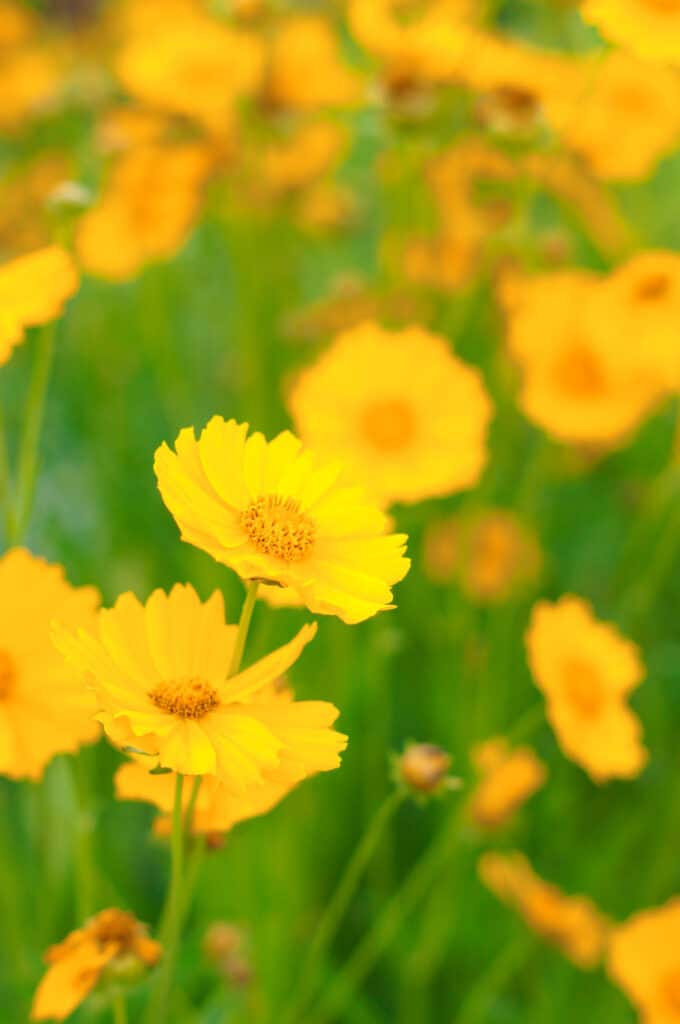 You can't have a list of drought-tolerant perennials without mentioning coreopsis! This daisy-like flower is the ultimate long-blooming and easy-to-care-for flower. It's not fussy about soil and actually performs better in poor soils than it does amended ones.

This means you don't have to spend too much time or money on this perennial!
10. Butterfly Weed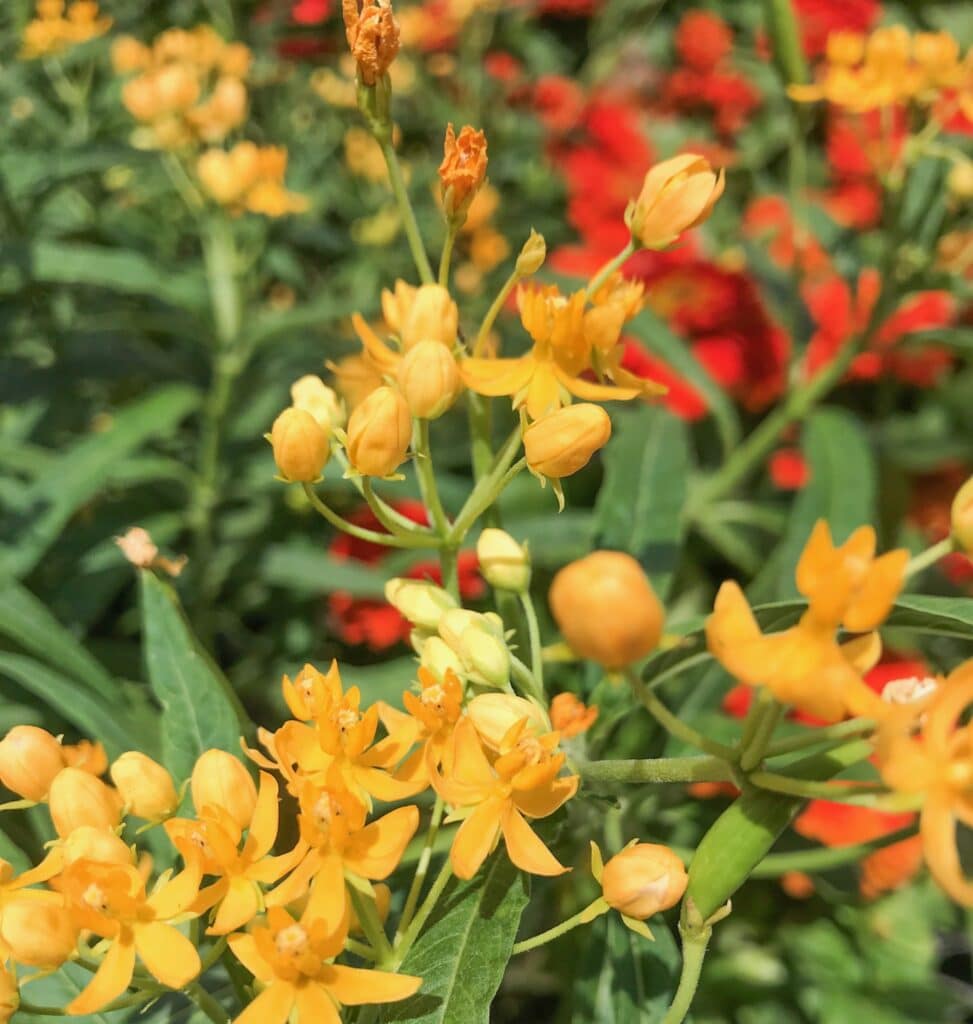 Butterfly Weed is an interesting plant. It attracts butterflies, hence its name. Known for its bright orange blooms, this drought-tolerant perennial makes a beautiful addition to colorful gardens.

It thrives on dry soil and full sun and is also deer and rabbit resistant.

11. Lilies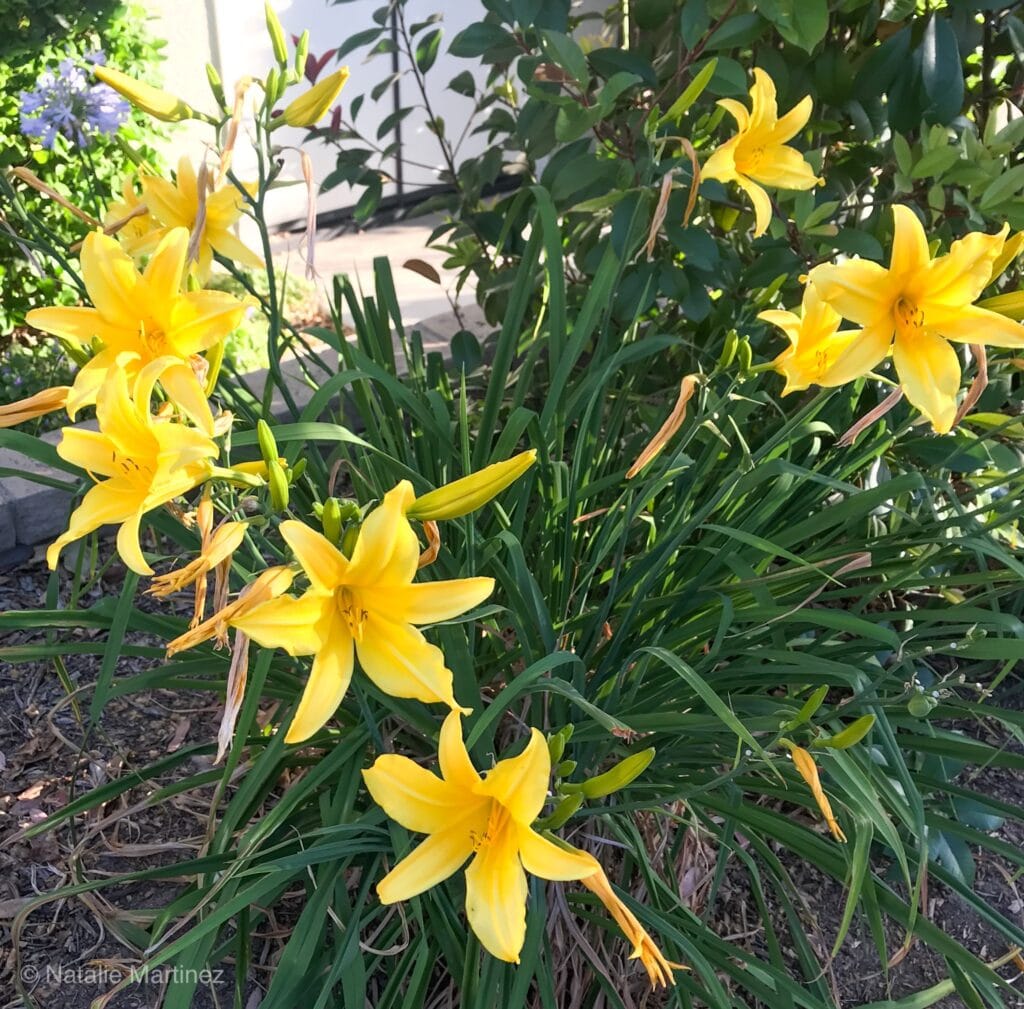 It's hard to believe that such a beautiful plant like the Daylily can be so drought-tolerant. This perennial is very easy on the eyes and is very easy to care for.

You can find daylilies in several different shades and even color combinations. Once they're established, they can actually do well with little water.

Daylilies in my zone are used as ground covers and in garden borders, and they're seen thriving through the Summer months. You can head to my How to Grow Daylilies for some helpful tips on growing lilies in your garden.
12. False Sunflower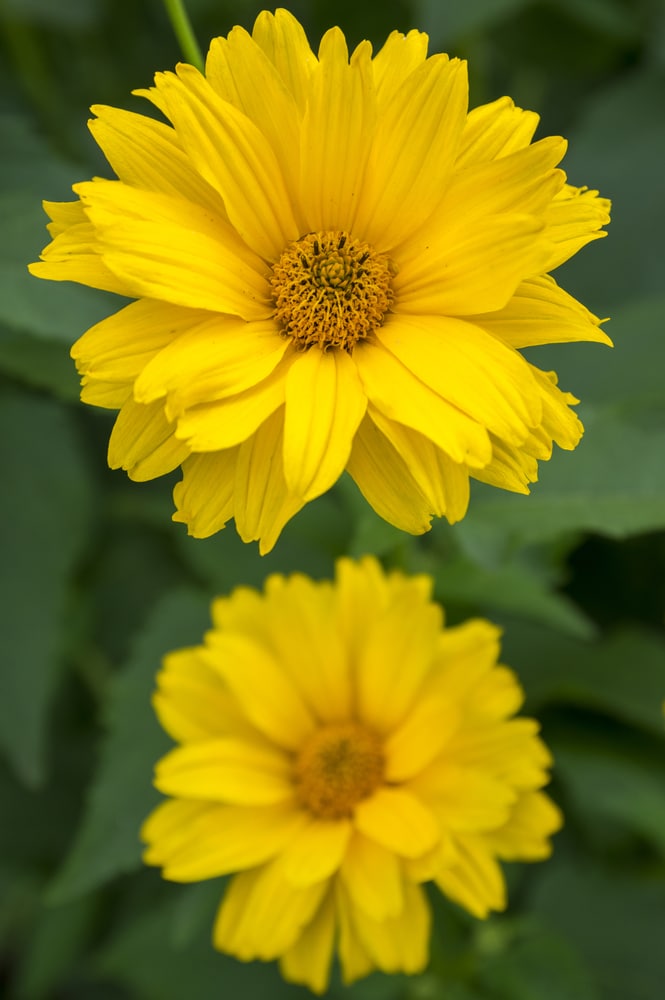 While sunflowers are grown as annuals, False Sunflowers are perennials that come back for more than one year. They're full sun plants that tolerate drought and they add bright pops of yellow in the garden.
This is a beautiful drought-tolerant perennial that will add life to your landscape!
13. Butterfly Bush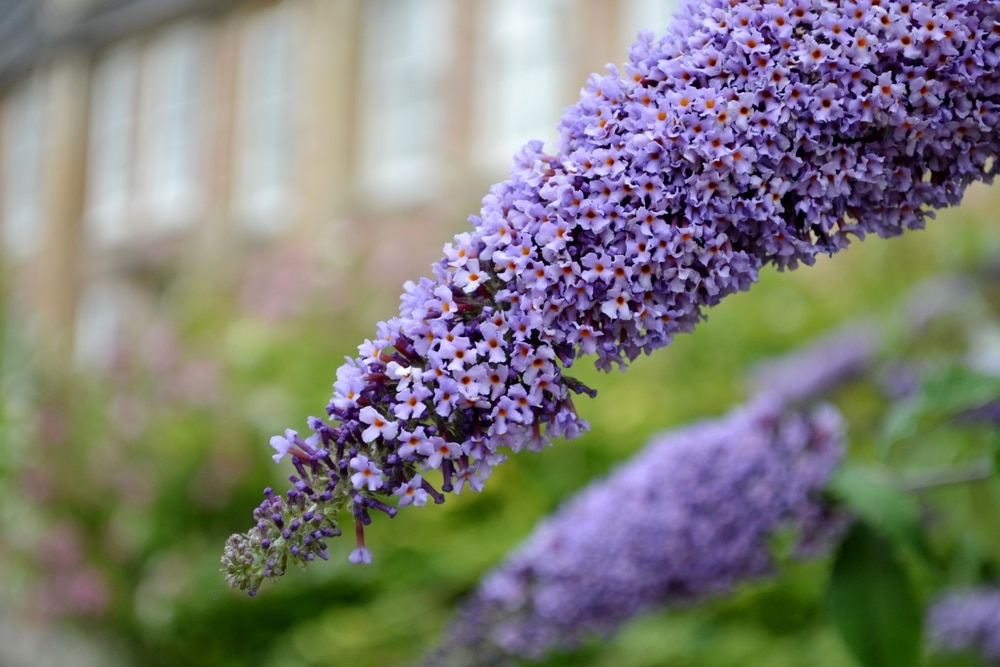 Here's a shrub that you can plant if you want large, generous and colorful blooms in your drought-tolerant garden. Butterfly bush is very sensitive to being overwatered. In fact, if they sit in water for too long, they'll start rotting.

This colorful shrub also needs plenty of full sun, so plant accordingly. If you're a fan of lilacs, the butterfly bush may become one of your favorites, too.
14. Perennial Succulents
Let's not forget succulents. Succulents are one of the most drought-tolerant plants you can grow. They're ultra low-fussy and they store water in their leaves and stems, which is why they can survive long periods of drought.

Add them to your garden beds for texture, or use them as a border.

Agave and cactus are among the hardiest succulents that can take the heat and some serious neglect.
Many succulents also thrive indoors as long as you understand how to water them. Odds are if you're interested in drought-tolerant perennials for your garden, you'll be interested in growing drought-tolerant houseplants, too, like the pothos plant!
Pothos can survive bursts of drought, just head over to my how often to water your pothos plant post for some simple tips on growing this beautiful vining plant in your home!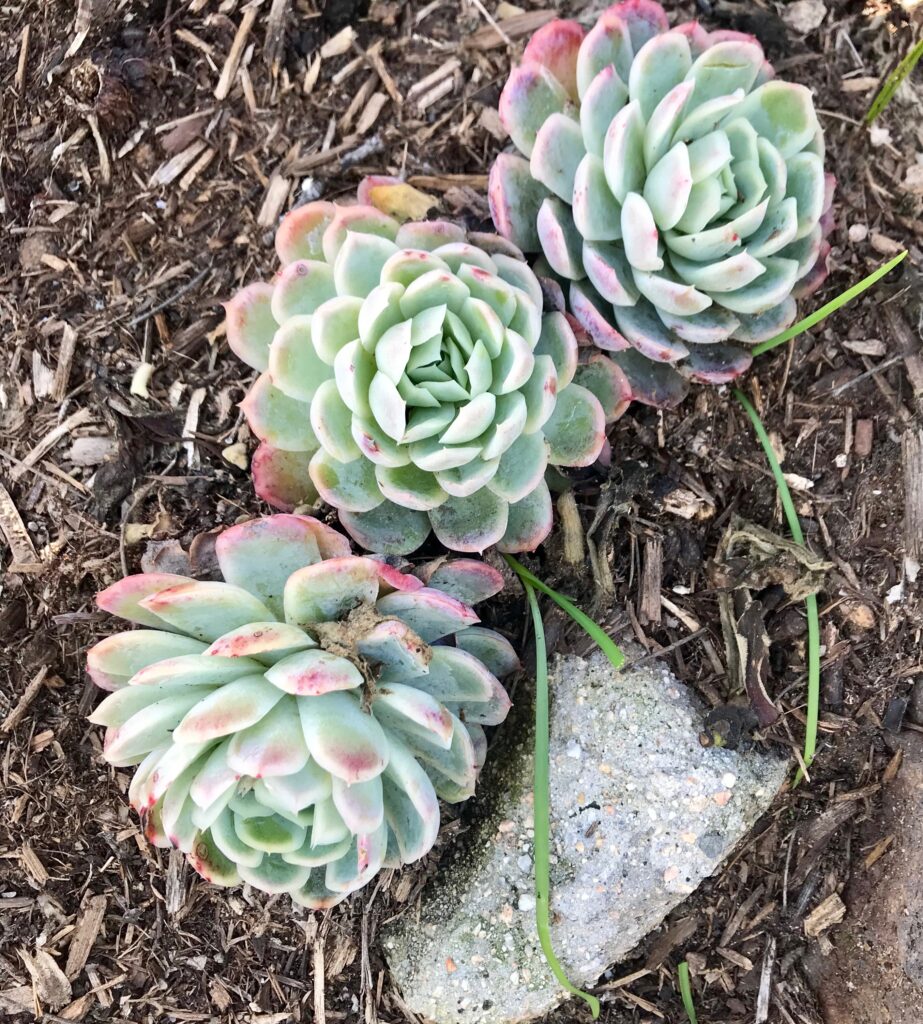 That concludes my list of top drought-tolerant perennials for the garden. I hope you found some inspiration for your own landscape! If you're interested in learning more about on perennials, the following posts can help!
18 Low-Maintenance Perennials
12 Perennials for Shade
10 Colorful Perennials that Bloom in the Fall